Our Team
Revive is blessed to have a dedicated and passionate team of leaders on staff to serve the people of our church.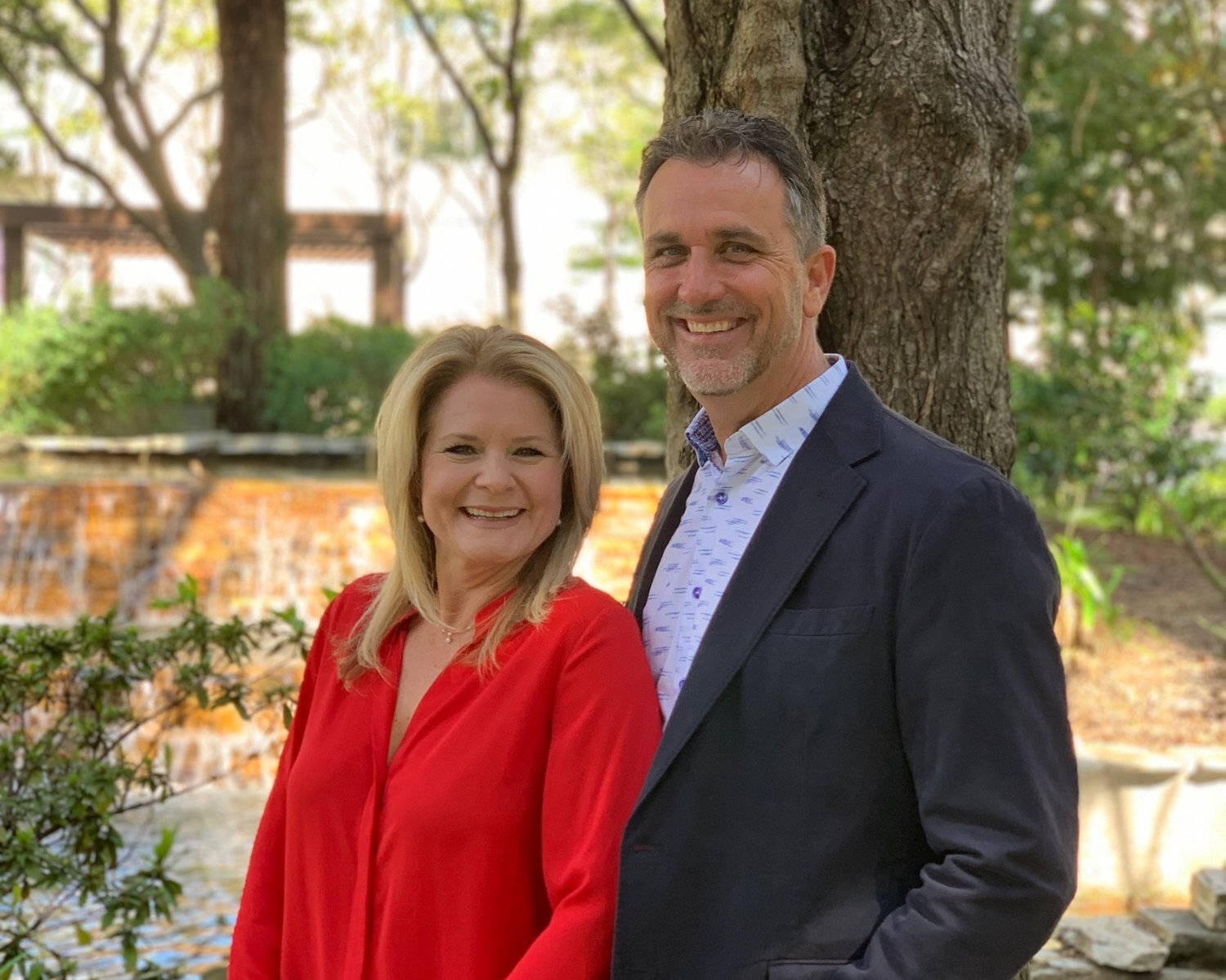 Clint & Jen Adams | Senior Leaders
Clint and Jennifer Adams moved to San Francisco in August of 2018 from Alabama to take the role of Senior Leaders of Revive Church. Clint was raised in a Pastor's home for most of his life in the small town of Webb, Alabama. His college career began with his interest in working in the dental or medical fields as he enrolled in a pre-med curriculum at Huntingdon College. He transferred from Huntingdon College to finish his collegiate studies at Troy University where received his undergraduate studies in Science and Biology with a minor in Chemistry.
Jennifer attended Auburn University at Montgomery and received her undergraduate studies with a BS in Nursing.
Clint and Jen met in Montgomery where they were married. Clint and Jennifer have three children Christian and wife Lorin, Sarah and Blake.
Not long after their marriage Clint and Jen had a radical encounter with God during the season of the Toronto Blessing and sold out to serve in ministry. In 1993, Clint joined the staff of New Freedom Church/ NFC Dothan where he served on staff and later as Senior Leader. They were blessed to be apart of every major revival during that time including the Toronto Blessing, Brownsville Revival and the Bethel movement. The small church where they served with Clint's parents experienced revival in the early 90's where thousands came to Jesus in their small town of only 500 as people came from all over the Southeast US. In 1999, they met Bill Johnson and heard a message and a sound from heaven that would change their lives. Bill came to the small town of Webb for nearly 10 years where many would be healed and transformed by the kingdom message he teaches. Out of those meetings, the Kingdom Teach Equip and Activate was formed and taught by Jennifer which was a supernatural school of ministry. They are members of Global Legacy and the Bethel Leaders Network and serve to see the kingdoms of this world manifested again by the Kingdoms of Heaven. Their heart is to love people into an encounter with Jesus and see San Francisco transformed by revival.



Pastor of Evangelism
As a native born and raised in San Francisco, Erick has spent the majority of his life volunteering in the community and serving others in ministry. Erick's passion is for Missions, Outreach, and Evangelism with the primary focus on sharing the Father's love. As an Entrepreneur, Erick toured for many years as a recording artist and is currently working on multiple projects. Erick lives in Daly City with his wife and two children.
Worship Pastor & Youth Pastor
Amy has been leading worship at Revive since 2017 and youth ministry at Revive since the beginning of 2019. She studied design, served in ministry and 3 years at BSSM before feeling the call to move to San Francisco and be a part of Revive SF.
She has been involved in leadership and worship leading in a variety of churches, house churches and prayer movements for the last 6 years. She has a heart to see a city transformed through worship. Her vision is to build up prophetic worshippers, songwriters and musicians who carry a unique sound all through community and family.
She served in youth ministry for several years mentoring girls, leading worship and leading small groups. With a heart for cultural transformation, Amy wants to see youth encounter God and know their identity in Christ. She desires for them to walk in the fullness of their call and destiny.
Youth Pastor
Juan Carlos (AKA JC) has served Revive in a variety of roles since 2011. He currently works in store management, music production, worship and is the co-youth pastor at Revive. JC grew up in Antioch California and spent 2 years in Redding doing Bethel School of Supernatural Ministry before moving to San Francisco off of a word from the Lord and a call to be in the city. He is passionate about cultural transformation, seeing youth encounter God, know their identity in Christ and be launched into their destiny.
Small Group Pastors
Ingrid, Armando and their daughter Alexa are San Francisco natives and have attended Revive SF for the last 2 years. They are foodies, love good coffee and are passionate about family. Prior to their involvement with Revive they have served in ministry in varying degrees for the last 15+ years. Ingrid has worked as a case manager and the program director in a nonprofit for close to 10 years. Armando worked has worked in HR for over 10 Years and has been a HR manager for the past 3 yrs. Together, they have a heart to build healthy strong people, family and community.
"What I see right now is a challenge of the goodness of God in our lives. It takes faith in this day to believe that God is good; that He did do a finished work on the cross and that every Believer is significant to His Kingdom."
-Clint Adams